A brief history
The use of service dogs first came about in 1863, in the form of the American Civil War Therapy Dogs. A training school for Law Enforcement Dogs was established in 1899, and in 1929, the world met its first Seeing Eye Dogs.
A woman named Dorothy Harrison Eustis ran a training program in Switzerland for guide dogs in the 1920s, and trained the United States' first known seeing eye dog named "Kiss."
Before they were established in the US, guide dog training programs were established in both Switzerland and Germany.
Today, as we can see , Service Dogs are utilized in so many different ways, and have remained loyal servants and best of friends to those who need them the most.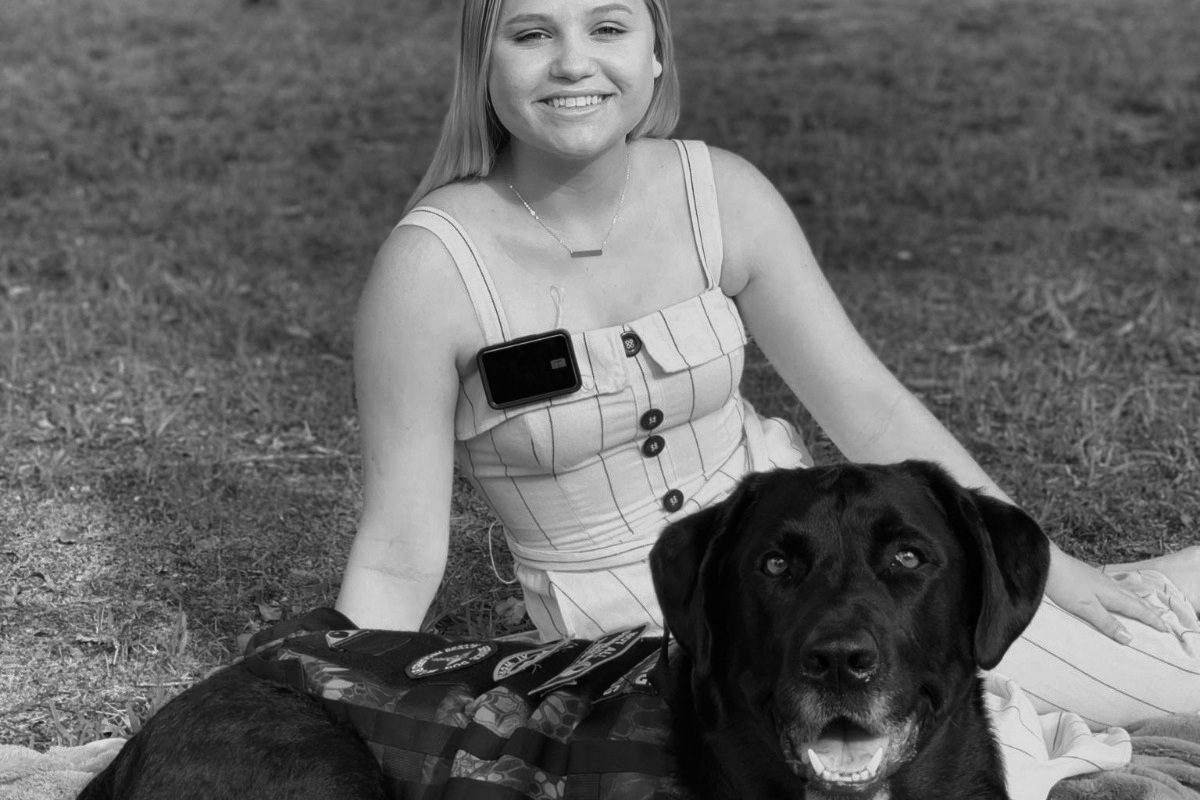 This is Kaylah and her faithful Diabetic Alert Dog, Daytona. Daytona's ability to smell the chemical changes in Kaylah's body when she is experiencing seriously high or low blood sugar levels is a lifesaver.

Now Daytona needs our help. He was recently diagnosed with a torn ACL (a major stabilizer of the joint) that will require him to have surgery to repair. All donations will go directly to pay for Daytona's surgery and rehabilitation bills.

Help Kaylah and us help Daytona in his time of need.
So, What is a Diabetic Alert Dog?
Diabetic Alert Dogs are trained to alert diabetic owners in advance of low (hypoglycemia) or high (hyperglycemia) blood sugar events before they become dangerous. That way their handlers can take steps to return their blood sugar to normal such as using glucose sweets or taking insulin. A Diabetic Alert Dog is specifically trained to react to the chemical change produced by blood sugar highs and lows. Diabetic Alert Dogs can provide emotional security and a sense of balance for individuals and for those who have loved ones with diabetes. They can help you lead a more confident and independent lifestyle.
How does a Diabetic Alert Dog work?
Our bodies are a unique makeup of organic chemicals - all of which have very specific smells. Low and high blood sugar levels, or hypoglycemia/ hyperglycemia, release chemicals in the body that have a distinct odor that is undetectable by humans. Our training process positively motivates these dogs to alert when these odors are detected.
Can Diabetic Alert Dogs be in public places?
The Americans With Disabilities Act considers Diabetic Alert Dog a service dog. A service dog is permitted by federal law to accompany you anywhere that you are entitled to go including: restaurants, stores, work places, schools, and other public places that pets are not normally allowed. For more information on U.S. service dog laws, please visit www.ADA.gov.
How can I find my own Diabetic Alert Dog?
Getting a Diabetic Alert Dog of your very own is a process. The first step is to find a legitimate, accredited organization made up of trainers that will assist you in both the acquiring and the training of your new DAD. Alternatively, there are Diabetic Alert Dog Training schools that will assist in the training and development of the dog of your own choosing. After being matched with the right dog for you, you may be asked to provide a "scent collection kit" so that your dog can learn your body chemistry during its training. Home visits are scheduled in order to begin the bonding process.
Hear From Us Again
Don't forget to subscribe to our email newsletter for more recipes, articles, and clinic updates delivered to your inbox (here). Or, you can keep up to date by liking and following our Facebook page (here).
Related: We have more information under our dog health + client care categories.